*Chains are refundable. Please be sure to read our returns policy. With any tire chains retailer, fitment for the indicated tire sizes is likely, but not always a match. This is due to occasional differences between how tire manufacturers measure the dimensions of their tires. Accordingly, the nominal sizes they designate on their sidewalls may be the same across manufacturers, but for tires that are significantly different in actual size.

Overview
These most popular and easy-to-install truck tire chains are made for 4WD, 2WD and AWD pickups, SUVs and vans. Proven in the field by truck "gearheads," driving professionals and trainers such as Bill Burke, Overland Journal and Viking Offroad, these German-engineered chains are respected by people in the know as a superior choice. The details of why these chains are a better choice can be read by clicking the text expansion link at the bottom: "RUD GRIP 4X4 TIRE CHAINS INFO."
Value: Excellent Chains for a Great Price
Check the buzz in online forums. Do a Google search for "best 4x4 tire chains" and you will find RUD chains mentioned among the best. Notice, however, the large price difference you'll find between RUD chains and the other "best chains." Here at Chain STOP you're getting chains of equal or better value than those you'll see hyped up on top 10 lists that "cozy up" to Amazon and high-priced retailers. While of equal or better value, our chains are consistently priced at a fraction of the others, especially when you purchase two or more pairs. The chains we sell are priced relatively low, but they are high-quality German-engineered chains NOT to be confused with the very cheap imitations that will break after a few uses.
Put the Word Out
Get the chains and once you see the quality, service and value you received, don't leave your family and friends "in the cold"....put the word out that Chain STOP offers the real deal at an excellent price.
Purchasing Details
Above, there are several options required to select to complete your purchase. One of these options is your choice of promotional offers for discounts when you purchase tire chain accessories with your tire chains. The kits include accessories recommended for corresponding quantities of pairs of chains (e.g., recommended you buy kit 1 for 1 pair of tire chains, kit 2 for 2 pairs, etc.). Below, please see the brief explanation for each option. If you have any questions, please call us at 515-897-1789 or e-mail us at cs@chainstop.com.
Tire Size
Select your tire size. If you do not see your tire size in the drop-down list, please click ChainSTOP.com's Contact Us link and ask whether we have your chain size available.

Bulk Pricing
One pair of Grip 4x4 chains retails at $153.49. Get $35 OFF your purchase of each pair when you buy two pairs or more.
Promotion
Get an additional discount when you opt to add a tire chain accessories kit with your purchase of each pair of tire chains. Select "Kit" to get this additional promotional offer. The chart below shows what's included in the promotion and its respective pricing for each tire chain accessory in the kit.

NOTE: Kit includes the following items in the quantities shown in the chart above.
Kit Item #1: Shoe Chains with Ruck Sack (Bergsteiger)
If you've ever tried walking on packed snow or icy ground, you know it can be a little difficult and sometimes even dangerous. RUD's Bergsteiger shoe chains are Chain STOP's top choice for outdoor shoe traction. Whether on snow or ice, these bad boys will give you a whole lot of grip!

Kit Item #2: Replacement Tensioning Hooks
The Grip 4x4s are strong, but in the uncommon instance that the rubber on a hook snaps, extra tensioning hooks are an inexpensive backup to have.



Kit Item #3: Repair Links
Repair links also serve as backup in the uncommon instances of a chain link breaking or when you simply need to tighten chains that are a little big.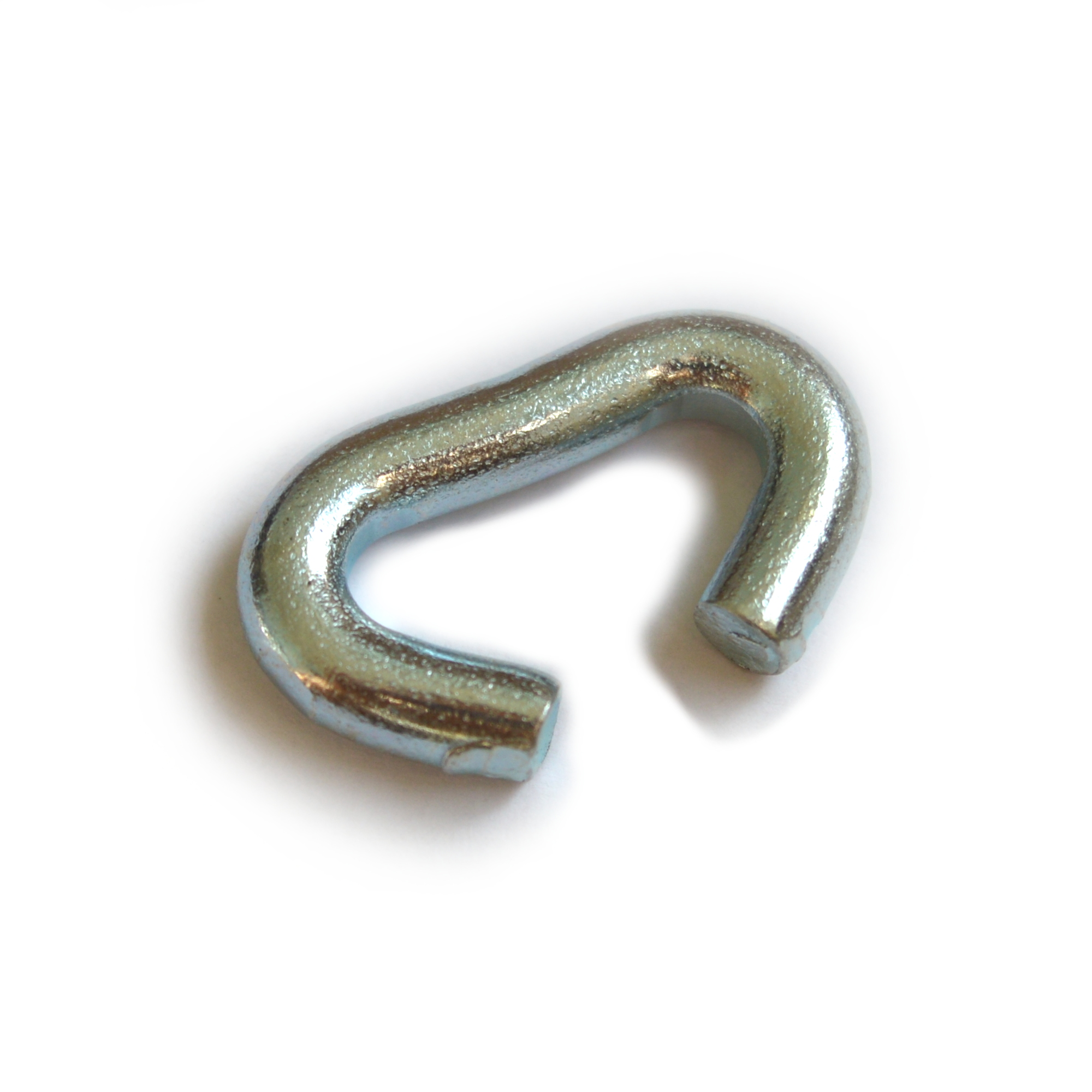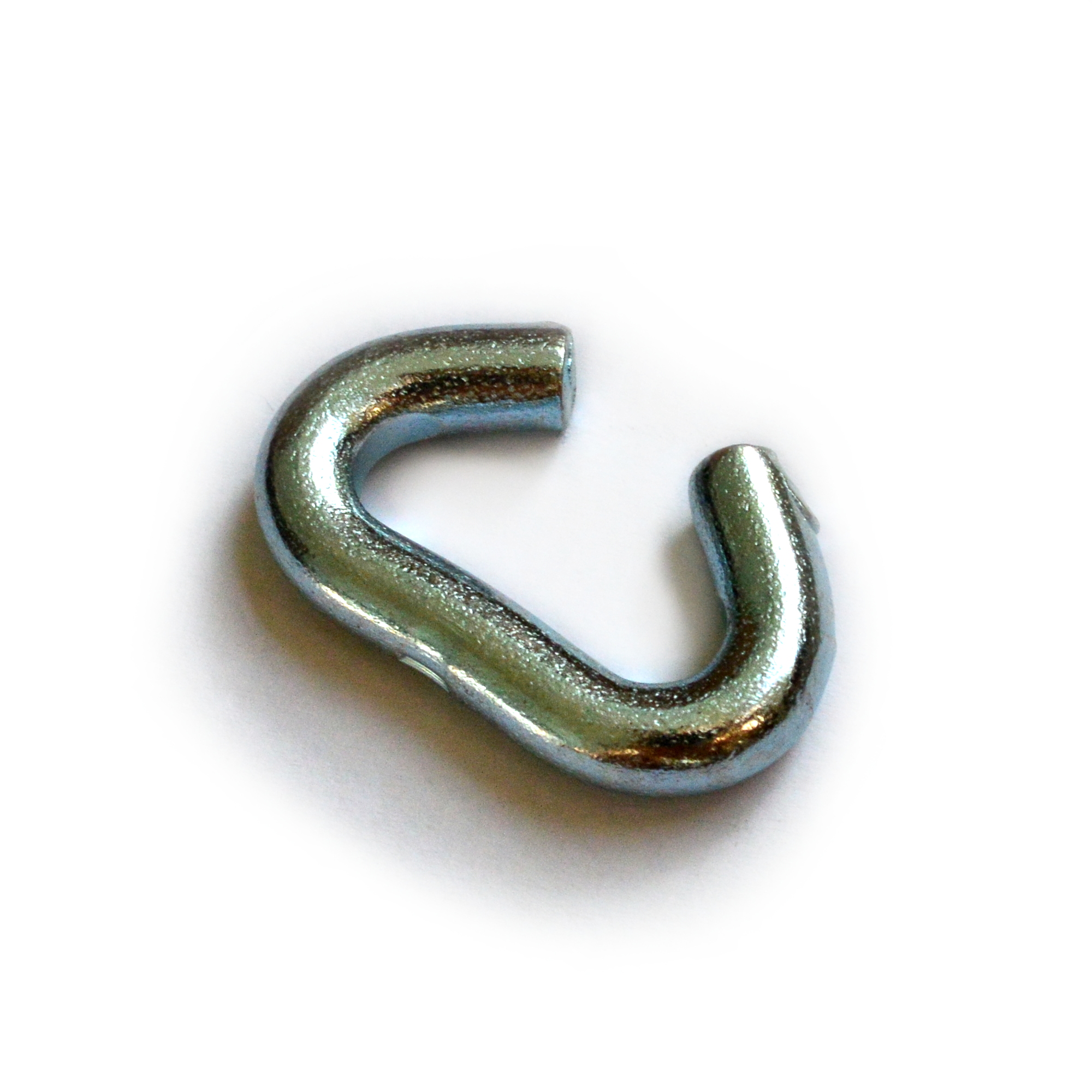 Shoe Size 1 & Shoe Size 2
The "Shoe Size" options are ONLY FOR KITS. If you only want to buy snow chains, simply select "None" in the shoe size drop-down menus. If you indicate a shoe size when you have not indicated that you want one of the kits, you will only receive tire chains.

Quantity
Your selection of a quantity of 1 means you are buying 1 of the promotional option that you selected. Your selection of a quantity of 2 means you are buying 2 of the promotional option you selected. Etc.

If you want 2 pairs of chains, but only 1 kit, simply select a quantity of 1 pair of the tire chain size that fits your tire, then select 1 kit and indicate shoe sizes for your shoe chains. Then, add to cart. Next, click the "continue shopping" link. This will enable you to return to the product page to select and add to cart your 2nd pair of tire chains without having to buy a 2nd kit.

IMPORTANT SIDE NOTE: If your purchase is for a 4-wheel drive or all wheel drive vehicle, professional driving trainers (e.g., Bill Burke and Harald Pietschmann) strongly recommend the use of chains on all four tires. If you end up buying only one pair for a 4-wheel drive anyway, then consider strategic placement as described in detail by Harald Pietschmann. If you buy one pair for a 2-wheel drive, then put your chains on the tires that are on the drive axle.

When you reach checkout, please know that the shipping and handling price reflects the relatively heavy weight of the package(s).

Fitment Note
Before purchasing tire chains, please be sure to check with your vehicle manufacturer/owner's manual as to whether your vehicle can have tire chains installed and if so, what the clearance requirements are. This will help you avoid damaging your vehicle.

NOTE Re. Off Road Application
While these are labeled "Grip 4x4" chains, please know that care must be taken to not push the chains' limits. RUD states, "Chains are designed to aid in traction on snow and ice. They are not designed for mud, logs, or rocks, which could damage the snow chain. Please apply common sense."

Chain STOP takes this to mean that driving on snow-covered "off road" trails where logs and rocks may be concealed could put your chains at risk of breaking and subsequently damaging other parts of your vehicle. While these chains are stronger and offer better traction than the average chains, please exercise great care to not drive over objects that can break your chains.

Additional Limitation for Chain Application
These chains are designed to sustain the GVWR indicated by vehicle manufacturers of average SUVs and pickups, not those that are in the heavier ranges. Improper uses (i.e., weight and terrain extremes) that push the resistance limits of these chains are likely to break them and could consequently result in damage to your vehicle and other dangerous consequences like a road collision/accident. Please exercise great caution and use them with care.
Refunds
Rest assured that, unlike brick and mortar stores, we DO accept returns if your tire chains do not fit. If your chains are a little to big, one option may be to try RUD's instructions for shortening the chains with repair links. Alternatively, we can give you a full refund on the price you paid for the chains. Please read our complete refund policy before purchasing.
Fitment Exceptions
In an effort to reduce your hassle of having to return chains that do not fit your tires as expected, we are beginning to list tires with respective tire sizes and tire chain sizes that do not fit. Please check below to see if we have identified tires that are larger or smaller than expected:
| | | | | | |
| --- | --- | --- | --- | --- | --- |
| Chain Size | Tire Brand | Model | Size | Problem | Solution |
| 2532 | Goodyear | Wrangler All-Terrain Adventure | 275/70R18 | Tires too large (chains too small) | Exchange for 2533 |
| 2532 | Michelin | LTX AT2 | 275/65R20 | Tires too large (chains too small) | Exchange for 2533 |
| 2532 | Michelin | LTX AT2 | 275/70R18 | Tires too large (chains too small) | Exchange for 2533 |
___________________________________________________________________________________________________________________________________
See features, product specs, warnings and a video on how to install these chains. Click the link below...